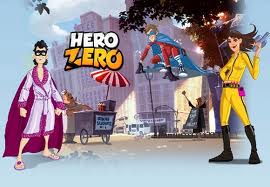 Information about Hero Zero:
Introduction
Hero Zero is a multilayer game created by Playata in which you create a Hero. Once you have created your Hero you develop it and improve it, from a Zero, to Hero.
The features of this game are :
Developing your Hero
Working together as a Team
Train, Work, and do Missions to improve your Hero.
Rank your Hero and Team up the leader board.
Dule other players to gain honor and test your Hero's strength
Pages:
Click on the links to go to the corresponding i!
What We Need To Do:
These are the things we need to do in order to improve the Wiki :
Make more pages
Get more information
Add more photos
Finish some pages